Emergency Drain Service Techniques for Home Plumbing Systems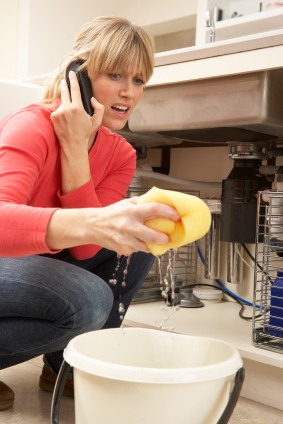 Clogged drains are very common problems for homeowners in Carlsbad. Sinks, bathtub and shower drains, and toilets are used every day, multiple times. Over time, it's only natural that waste and other debris will collect in pipes causing problems. Sometimes these problems multiply quickly and homeowners find themselves need fast, affordable emergency drain service in Carlsbad.
When it comes to drain cleaning techniques, there are two tried and true ways to clear a drain: drain snaking and hydro jet drain cleaning. The exact technique your 24 hour plumber will use depends on the situation, but it's a good idea to know the difference between the two so you can discuss your options with the plumber.
Drain Snake: Old-School Drain Cleaning
Clearing pipes using drain snakes is an old-school method of getting rid of clogs that is still used in some cases. The "snake" is cord that has an auger attached on the end. As the cord moves through the pipe, the auger drills through the debris to restore water flow through the pipe. Although the results can be favorable, more and more drain cleaning plumbers in Carlsbad are moving away from using this technique because the auger only creates a hole in the middle of the clog. It doesn't get rid of the debris that is on the sides of the pipe; therefore, a new clog can form rather quickly.
Hydro Jet Drain Cleaning Is the Better Option
When this drain cleaning technique became available, it changed the game in terms of drain cleaning. Unlike the drain snake, this drain cleaning tool is designed to completely obliterate any trace of debris. It cleans every part of the pipe and breaks apart the toughest debris, including tree roots in sewer lines. It's highly effective and homeowners won't need to call for additional drain cleaning two or three months down the line.
Schedule an Appointment with a Drain Cleaning Plumber!
What's the best way to avoid an emergency drain cleaning service? Catching problems early is always better. If you haven't had your drain cleaning in a while or ever, call your local Carlsbad plumber. Professional, licensed plumbing service is available at Carlsbad Ace Plumbing 24 hours a day, seven days a week. We provide 90-minute or less response times, 100% customer satisfaction guarantee, and fully insured workmanship.